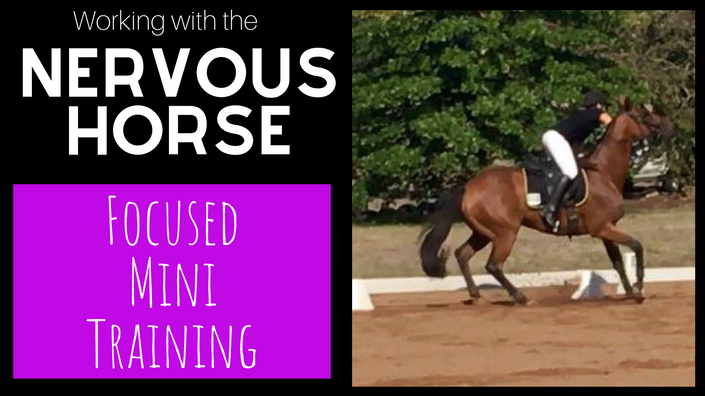 Training the Spooky Standardbred
Riding a nervous or reactive horse can be a really challenging, worrisome and even dangerous predicament for a rider to find themselves in.

When your horse is tense, it becomes easy to lose confidence and become apprehensive about swinging a leg into the saddle (after all, sitting on top of half a tonne of snorts and shies is no small feat!)

Having retrained countless of our own ex-racehorses, and worked alongside many riders seeking help to manage unpredictable equine nerves, we've developed a few go-to strategies for restoring calm and supporting the nervous, reactive or underexposed horse.
We've taken these concepts and used them to craft clear, easy-to-follow content (featuring descriptions, photos and videos), which together creates an informative mini course.

If you're looking for a simple solution safely for riding through moments of worry, this program is the helping hoof you need to move forward and train with confidence.