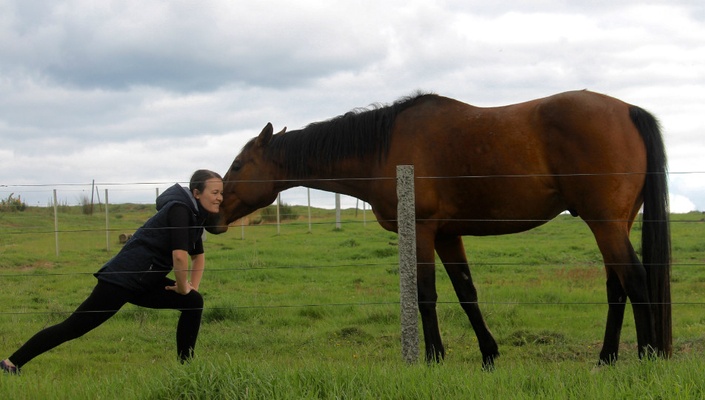 Ride Fit: 4 Weeks to Success in the Saddle
A body and mind transformation, focusing on your health, happiness and horsemanship journey.
Can you relate to any of the following?

- Feeling guilty about your awesome horse standing bored in the paddock

- Finding that excuses not to ride come way too easily

- Spending lots of time caring for your horse, but little time actually riding

- Feeling a twang of envy when you see photos of your friends doing awesome things with their horse
- Managing the occasional potter in the saddle, but finding that you aren't fit enough to get through a full workout, or aching for days afterwards
- Noticing your joddies are a little tight & generally feeling sluggish & a bit 'meh' about yourself

- Failing to stride out towards your goals and actively chase your horsemanship dreams

-Lacking of confidence, or battling mental barriers about your horsemanship experience


If you answered 'yes' to any of the above, the Ride Fit program may just be the little spur you need, urging you towards success.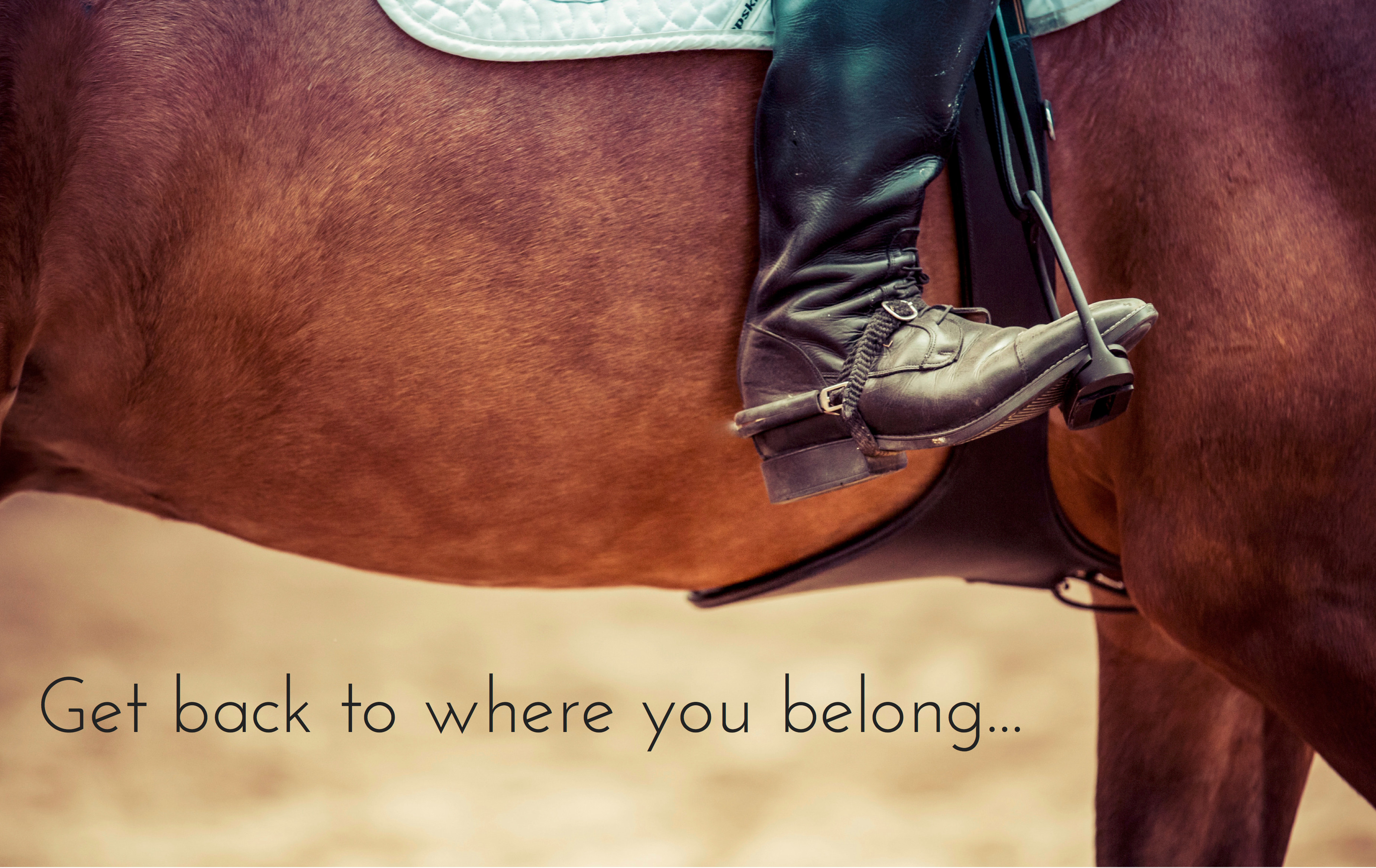 Life in the saddle requires two things of riders: a positive mindset and a conditioned body.

The first thing we tackle in the Ride Fit course is shaping your mind to create successful and enjoyable riding experiences. When you take a positive mental approach to committing yourself to a consistent riding routine, you're more likely to put in the hard yards that take you, stride by stride, towards your dreams. Confidence plays a crucial role in creating this outlook, as does self-motivation and goal setting.

Our resident mindset guru Danielle Pooles has created a wealth of visual, audio and workbook resources, designed to equip you with the skills you need take the reins and become the master of your horsemanship journey.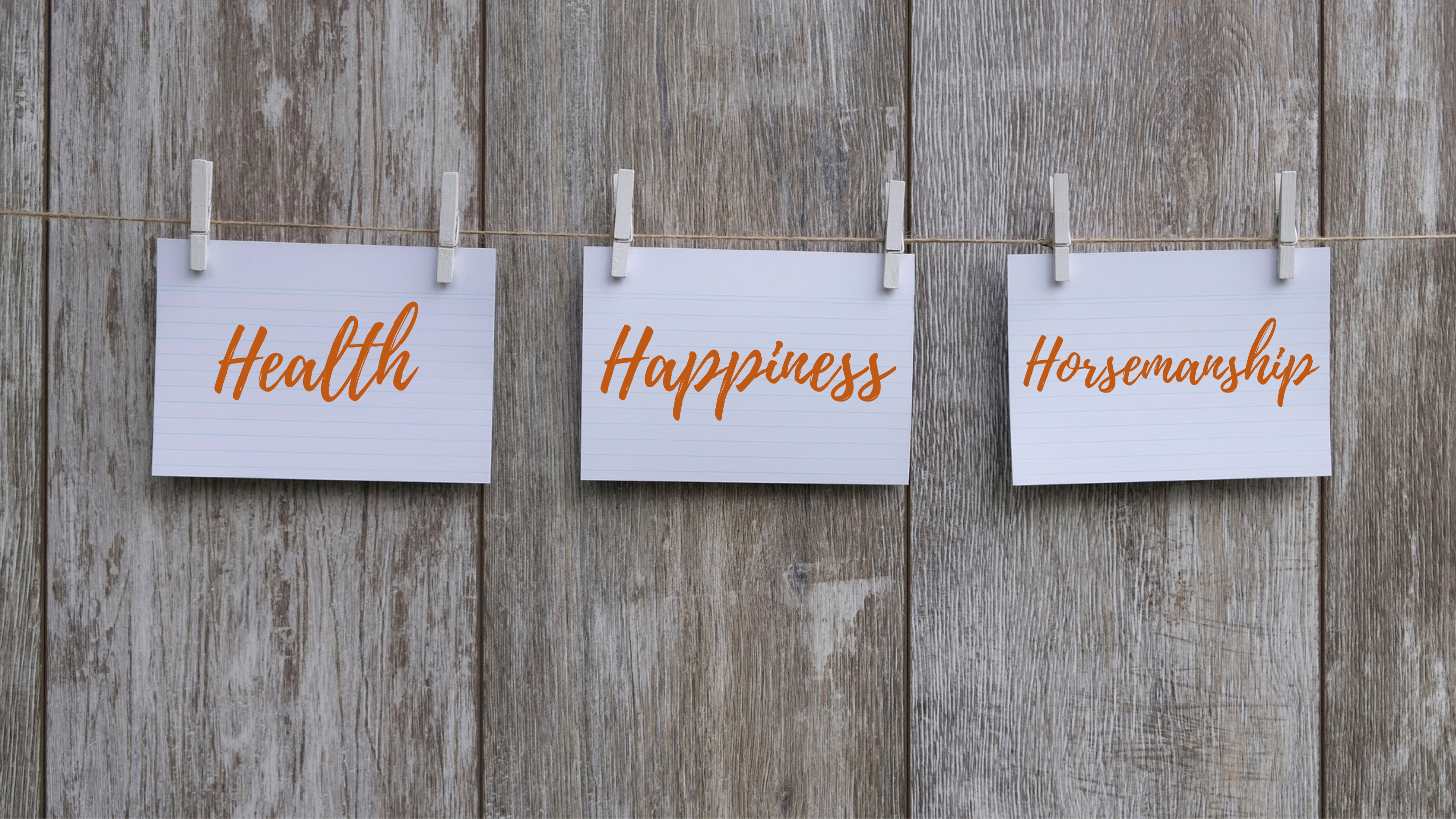 Once your mind is geared towards 'less talk, more riding', our fitness, nutrition and body conditioning team will provide you with some step-by-step guides to help you to ease back into ridden life. After all, anyone can sit in a saddle for a few hours as a once-off, but that burn and those aches will take days to recover from if you're totally unconditioned. To back that sort of discomfort up ride after ride is simply unsustainable. Our team will help you to to train your body kindly and gradually, to keep up with your revitalised mindset and long-term riding goals.

This is where PT extraordinare Leash Barnes and Dr Sherrie Lee – champion 'showie' and qualified chiropractor – will guide you through a total-body TLC program, introducing you to the specific exercises, stretches, posture, technique and fuel sources your body needs to thrive in the saddle.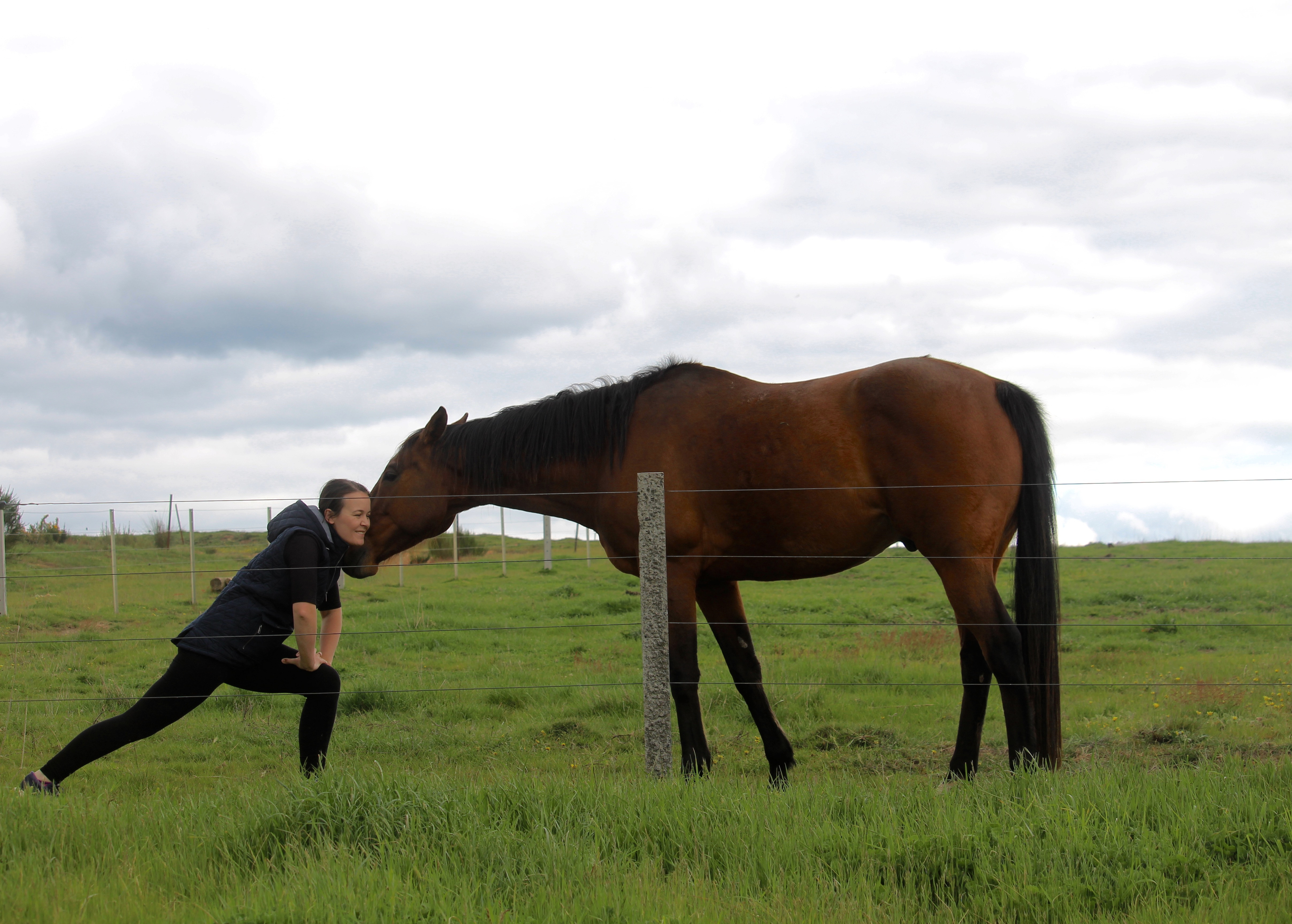 Equine rehabilitation and retraining expert Nic Tassone will then run through some riding exercise plans, designed to ensure that your horse makes an equally considered gradual return to a regular work routine. This will allow you and your horse to connect and share the journey towards a healthy, happy, consistent and successful partnership together.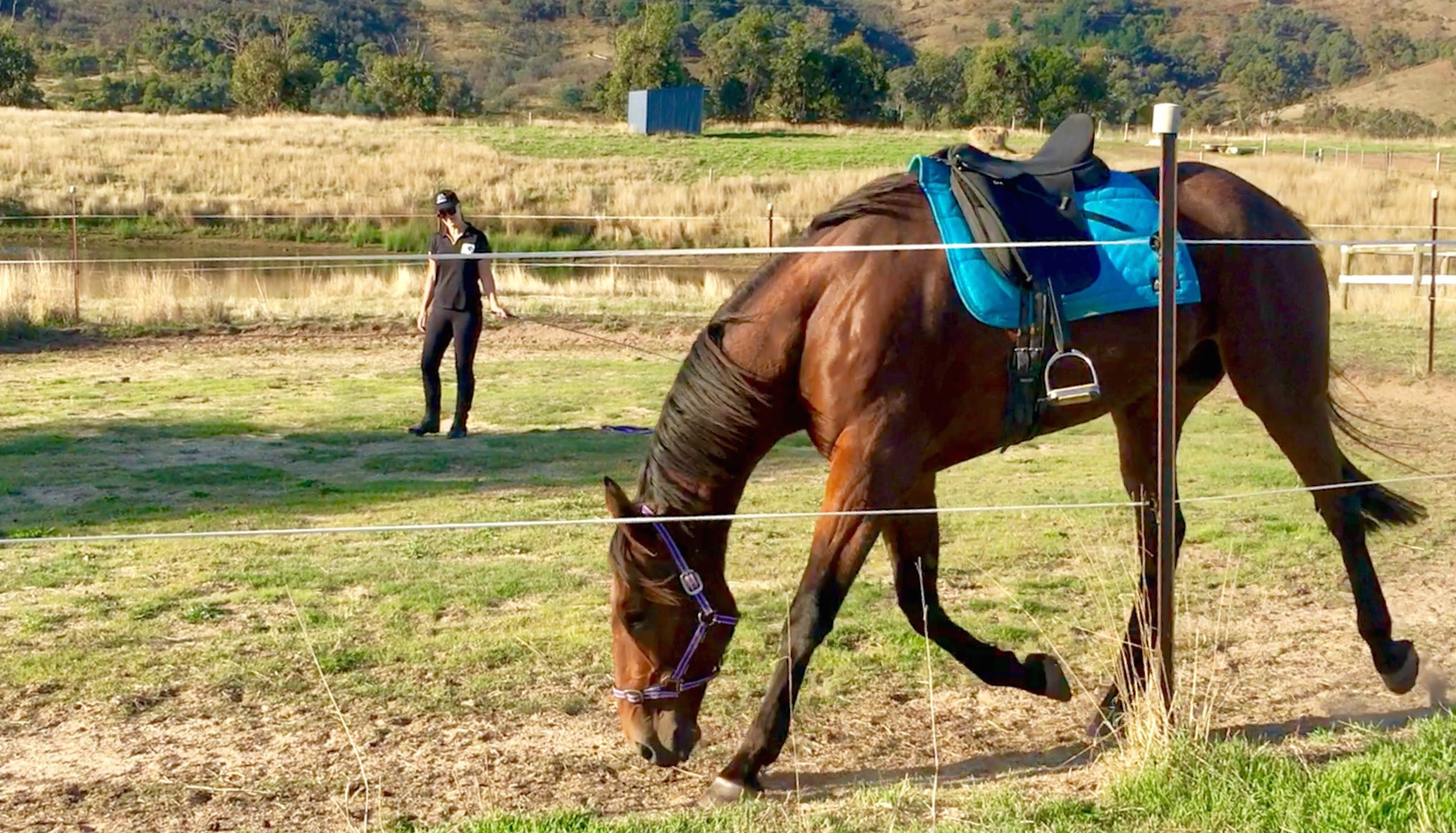 In the wise (slightly adapted) words of the late Lao Tzu, "give someone a fish, feed her for a day. Teach someone to fish, feed them for a lifetime." Our amazing course leaders have taken this vision and created a generous syllabus not just jam-packed with exercises and mentoring to inspire you to achieve awesome results throughout the course, but the exact step-by-step blueprint you can follow to continue the journey once the first four guided weeks draw to a close. This course is about introducing and equipping you with the skills needed for long-term success in and around the saddle. This is the 'first month of forever'; a fresh approach to your horsemanship experiences.


Your Ride Fit Support Crew

adDanielle Pooles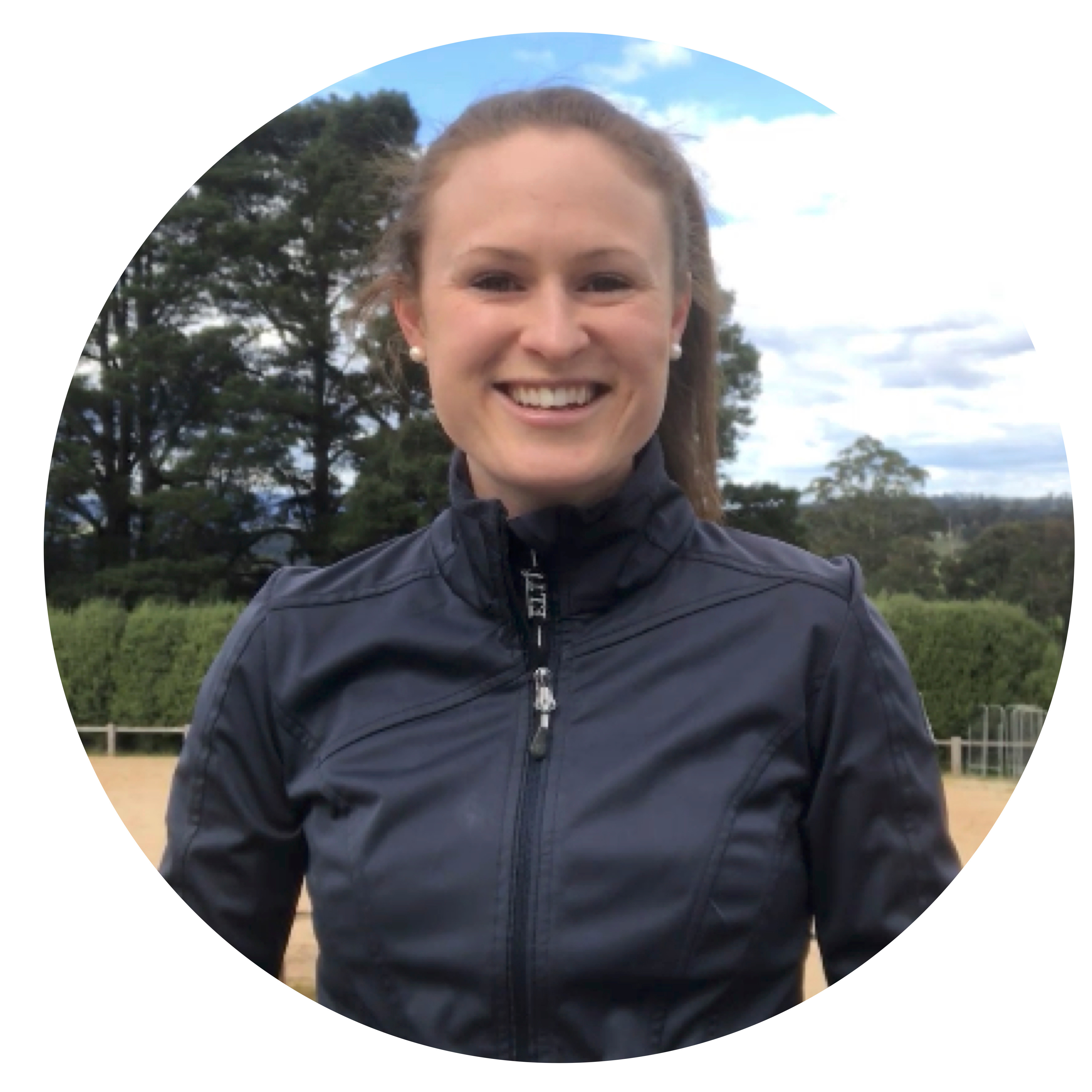 Danielle is a qualified EA NCAS Riding Coach, Life Coach and a NLP (Neuro Linguistic Programming) Practitioner.
Danielle has over 20 years of riding and competing experience and over 15 years of coaching experience. Training and competing horses through from Prelim level to FEI.
Danielle's passion has always been towards Dressage training and competing, however, a fascination with rider's mindset lead her to establish her Performance Coaching business, Dressage Plus.
Through her coaching business, Danielle, focuses not only on the mechanical, practical side of training a rider and horse but also, and more importantly, Danielle focuses on assisting riders to improve and understand the mindset side of training and competing.
Qualifications:
EA NCAS Riding Coach
Life Coach
NLP (Neuro Linguistic Programming) Practitioner
Over 20 years of riding and competing experience
Over 15 years of coaching experience
sbahLeash Barnes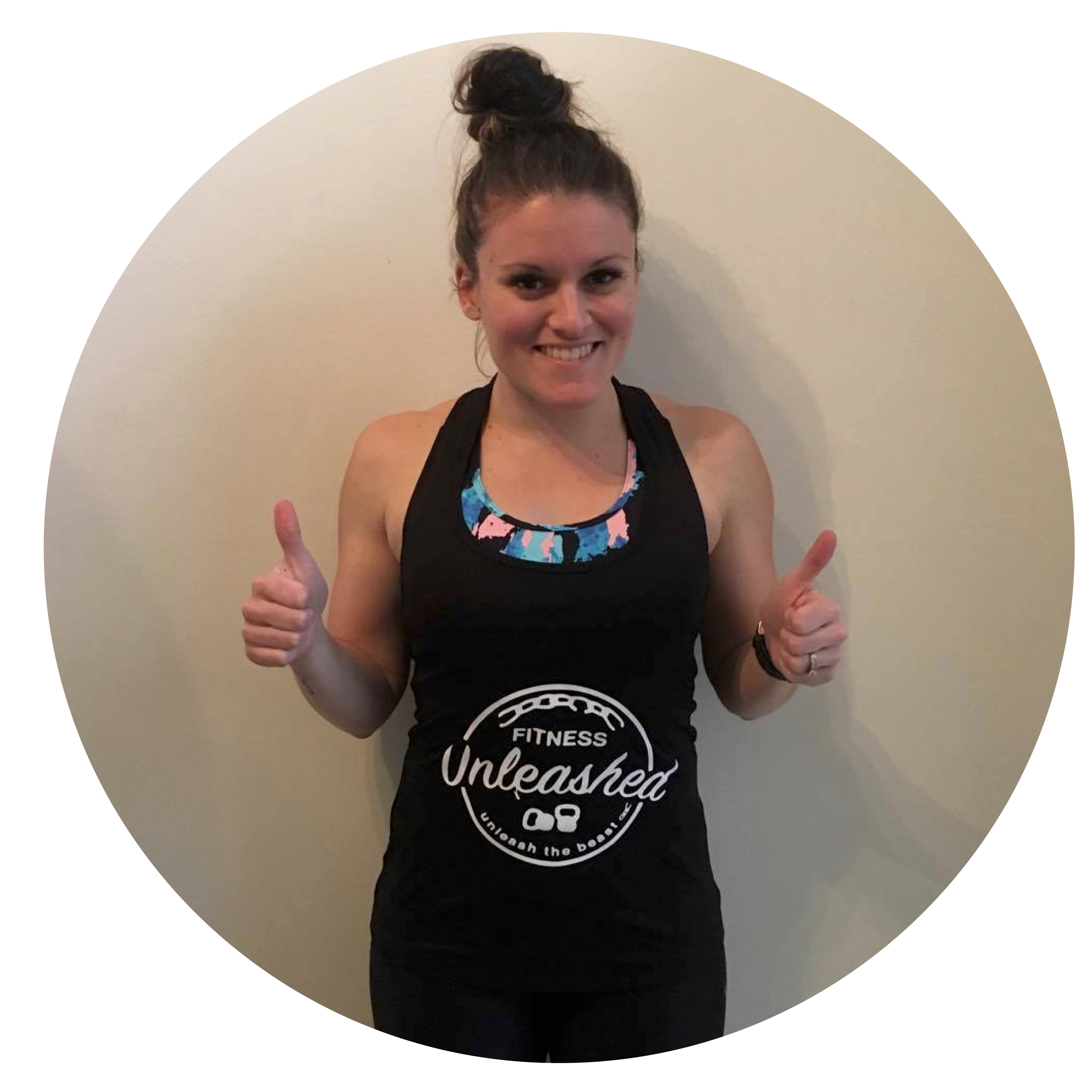 Leash has been a Certified Personal Trainer for over 10 years.

Her career has encompassed many roles, including Navy Seals & Marine's Bootcamp Commando, HIIT Ambassador and a cemented high-ranking as one of Melbourne's most sought after Group Fitness Instructors.

Leash feels very privileged to have been invited to work in some of Melbourne's most prestigious gyms, gaining a depth of experience across many aspects of fitness, with particular interest in women's health and transformations.

This passion inspired Leash to launch her own studio and fitness company, Fitness Unleashed, where she sees anywhere between 40-50 individual personal training clients per week, plus group fitness participants. Her services are in very high-demand.

Qualifications:
Certificate 3/4 in Fitness
Diploma of Fitness (currently in completion)
Strength & Power Coach
Pre/Post Natal Coach
Group Fitness Instructor (bootcamp, boxing, cycle and Les Mills Body Pump)
cbeDr Sherrie Lee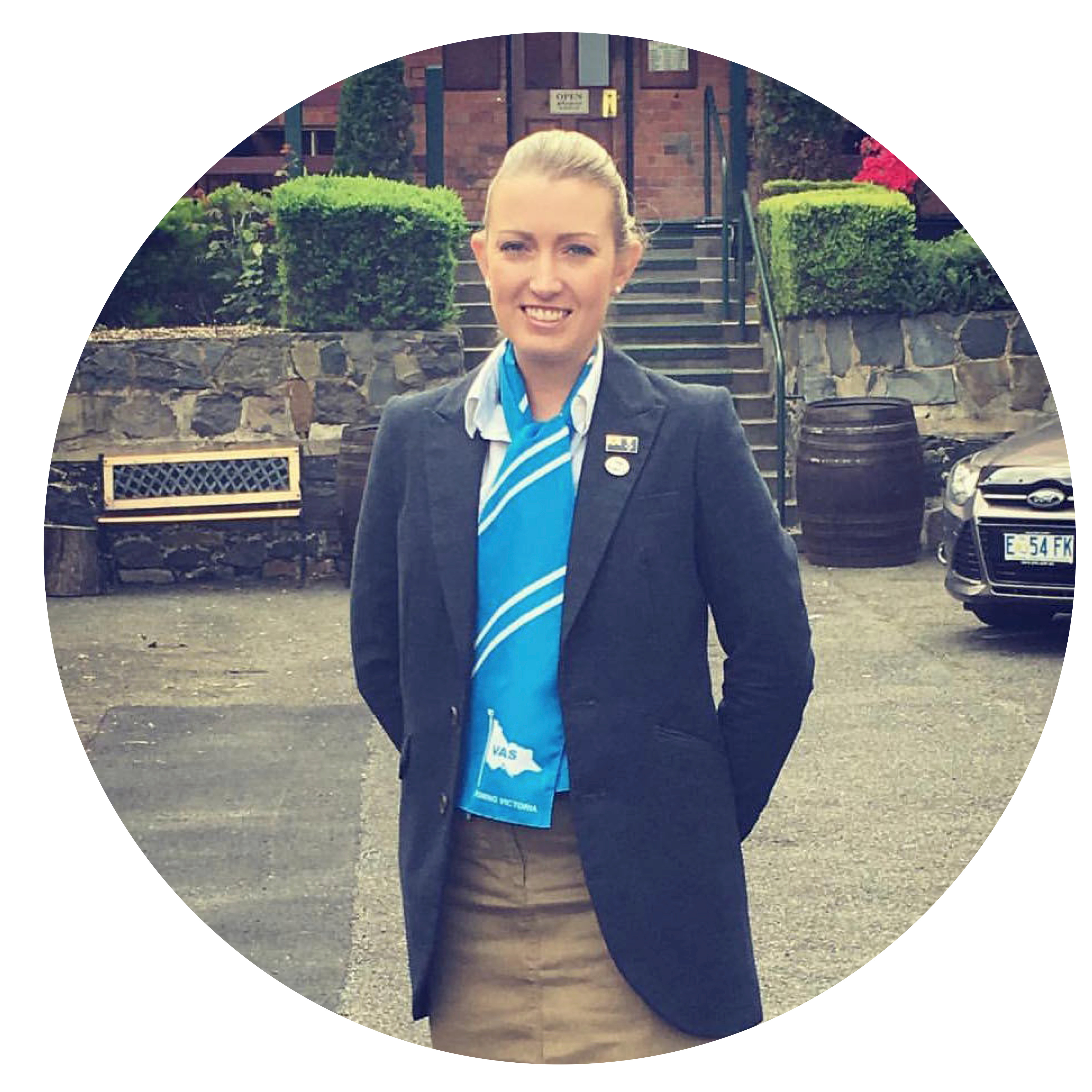 Sherrie has completed a Bachelor of Science at the University of Melbourne. During her studies, she came to experience the effectiveness of chiropractic, before going on to complete a Bachelor of Health Science (Chiropractic) and the Master of Clinical Chiropractic at RMIT University Bundoora. Dr Sherrie offers her chiropractic services to clients in on the northern outer suburban fringe of Melbourne.

Dr Sherrie is also a keen Equestrian, particularly in Show Horse events, where she has competed in the prestigious Garryowen class and is a multiple winner at Horse & Rider of the Year events & Royal Agricultural Shows and is a current Grand National Top 10 senior rider.



bsdbNic Tassone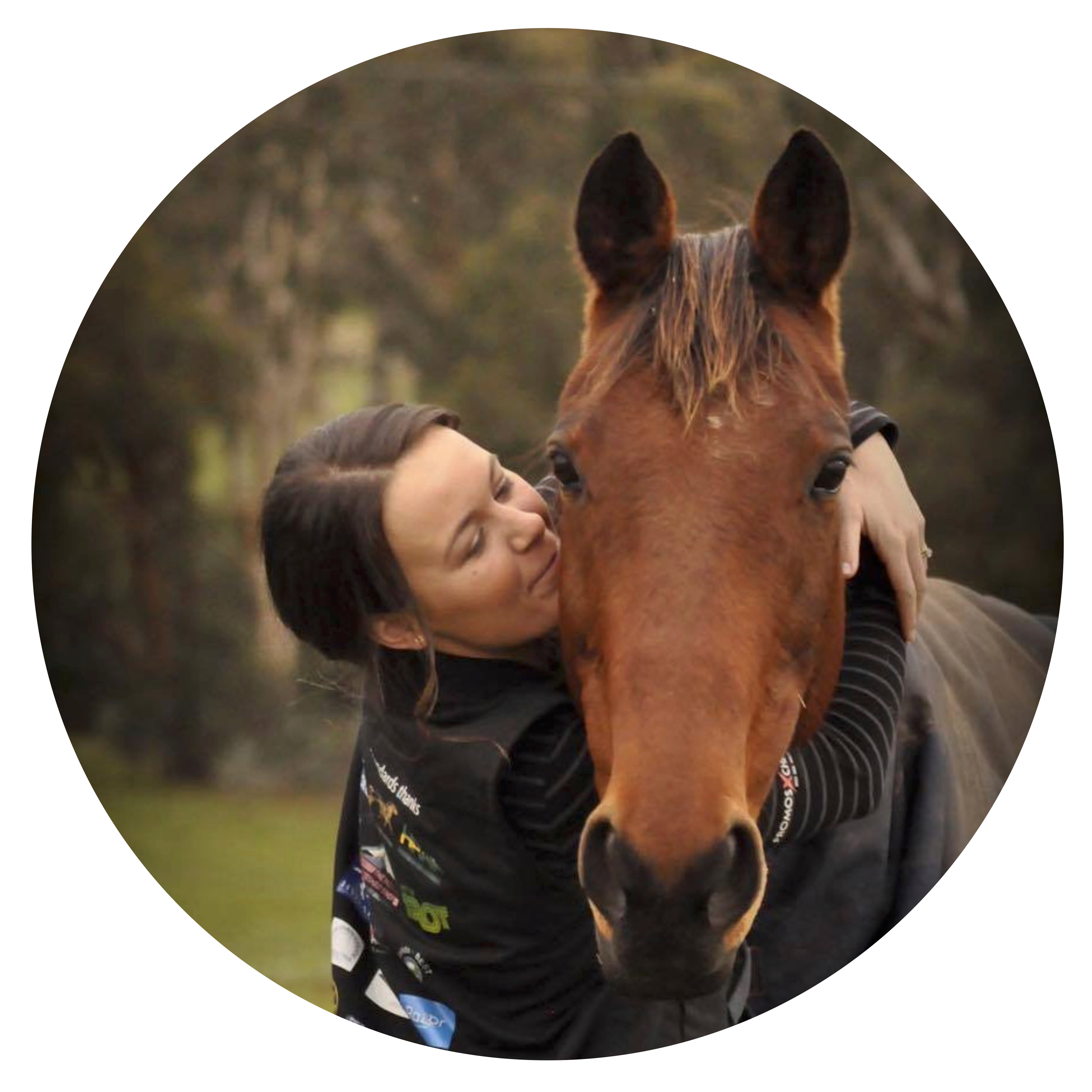 Nic Tassone was the Founder of the Raising the Standards program; one of the largest and most known life after racing programs in Australia. For over a decade Nic has been charged with retraining and rehabilitating hundreds of retired harness racehorses and transitioning them into life as riding horses, as well as teaching hundreds of students via her online programs.

Additional to her retraining pursuits, Nic has toured Victoria coaching and mentoring HRCAV and PCAV club members, as well as advocating for life after racing and appearing in live demonstrations, seminars and media interviews.

Nic's career highlights include breaking and retraining the first Standardbred horse to be accepted into Victoria Police's Mounted Branch, training numerous horses who have gone on to hold State Champion titles in showing, dressage and show jumping, as well as placing around half a dozen horses into Riding for the Disabled centres (including a 3 year old who competed at state level just 6 weeks after Nic started him under saddle).

Nic's formal qualifications lie outside of the horse world, however her Bachelor of Media Studies has been the driving force behind the creation of Digital Horse School.

Your health, happiness and horsemanship investment: $129

The Ride Fit program has been designed with exceptional value in mind, at just $129 - no more to pay, unlimited access.

As a student, you will unlock a wealth of content from a whole team of dedicated experts, accessible from the convenience of your own home. No ongoing membership fees, no hidden costs, no expensive equipment necessary!

The cost breaks down to be less than $33 for a whole week of mindset coaching, personal training, nutritional guides, chiropractic care and equestrian rehab coaching. With lifetime access, you can work through the exercises in your own time and go back over things as many times as you like! Most importantly, the understanding of key concepts surrounding body and mind shaping will equip you with the skills you need to use this course as a platform for ongoing success.

The first step is always the hardest, so it's time to swing into the saddle and MAKE IT HAPPEN!